Daredevil VS Bullseye VS Elektra - Fan Art
A personal piece of fan art. Unpublished work Copyrights belong to Marvel/Disney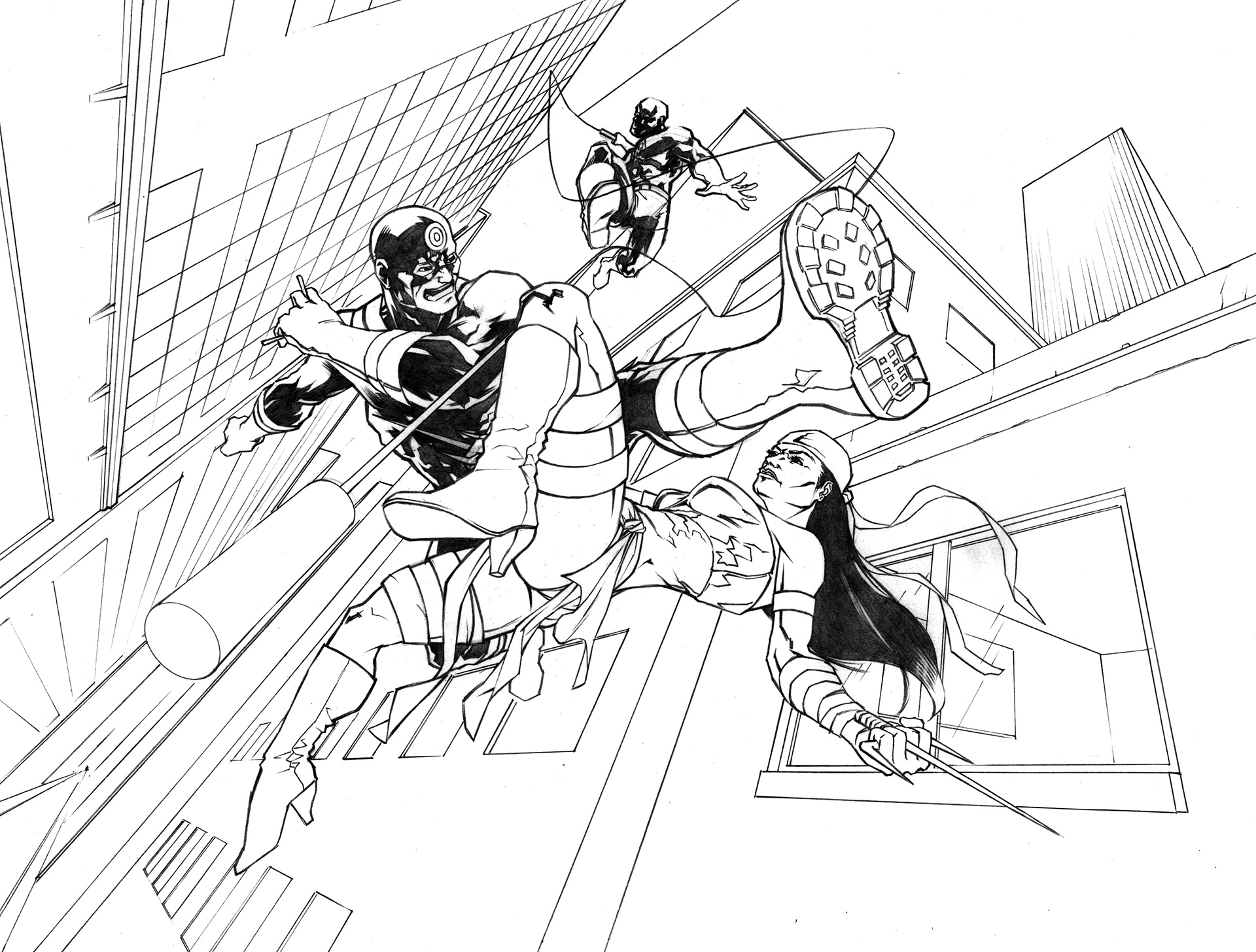 1st step pencil illustration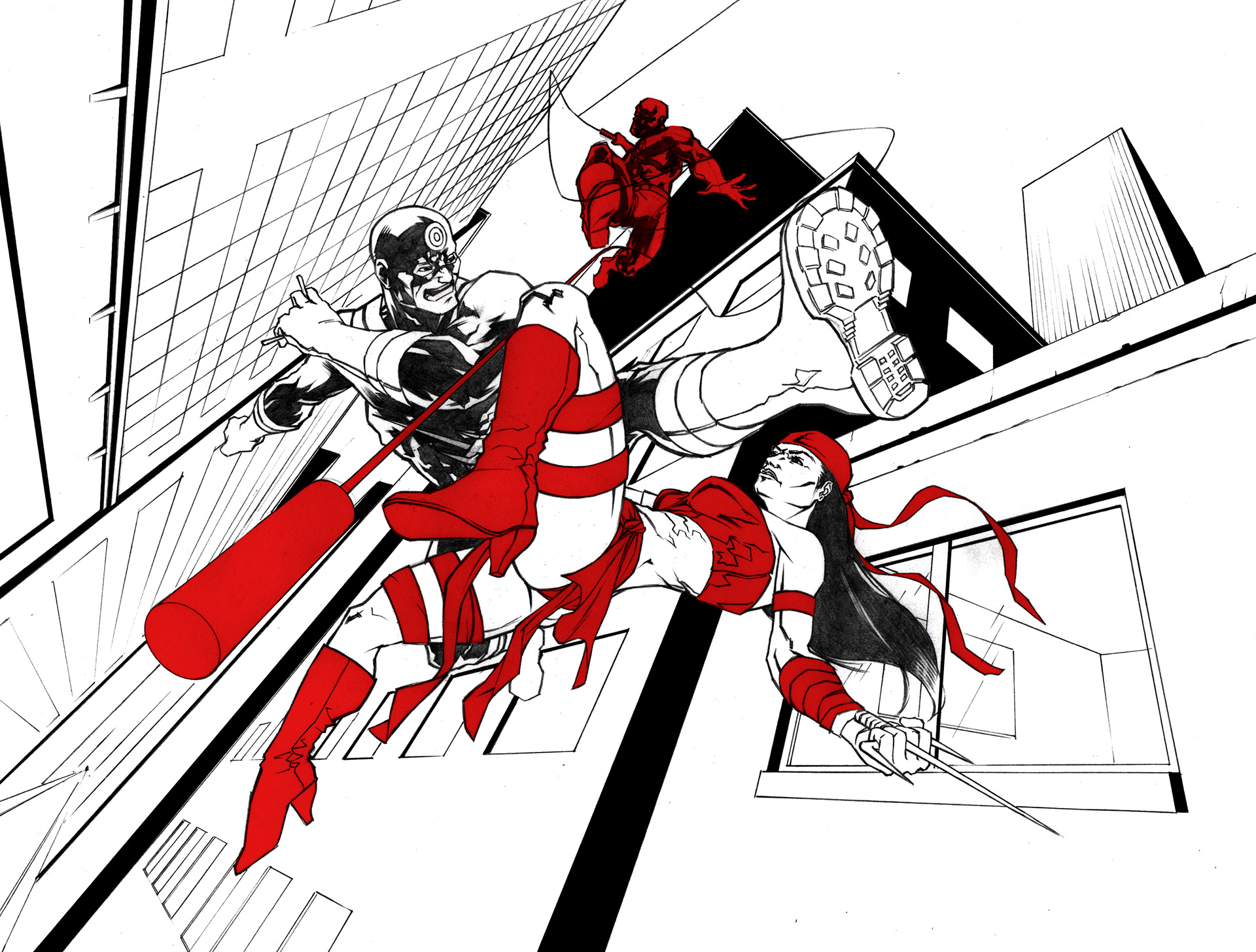 2nd step I added flat colors for black and red
* I will post the rest as it's finished - final version coming very soon (any day now).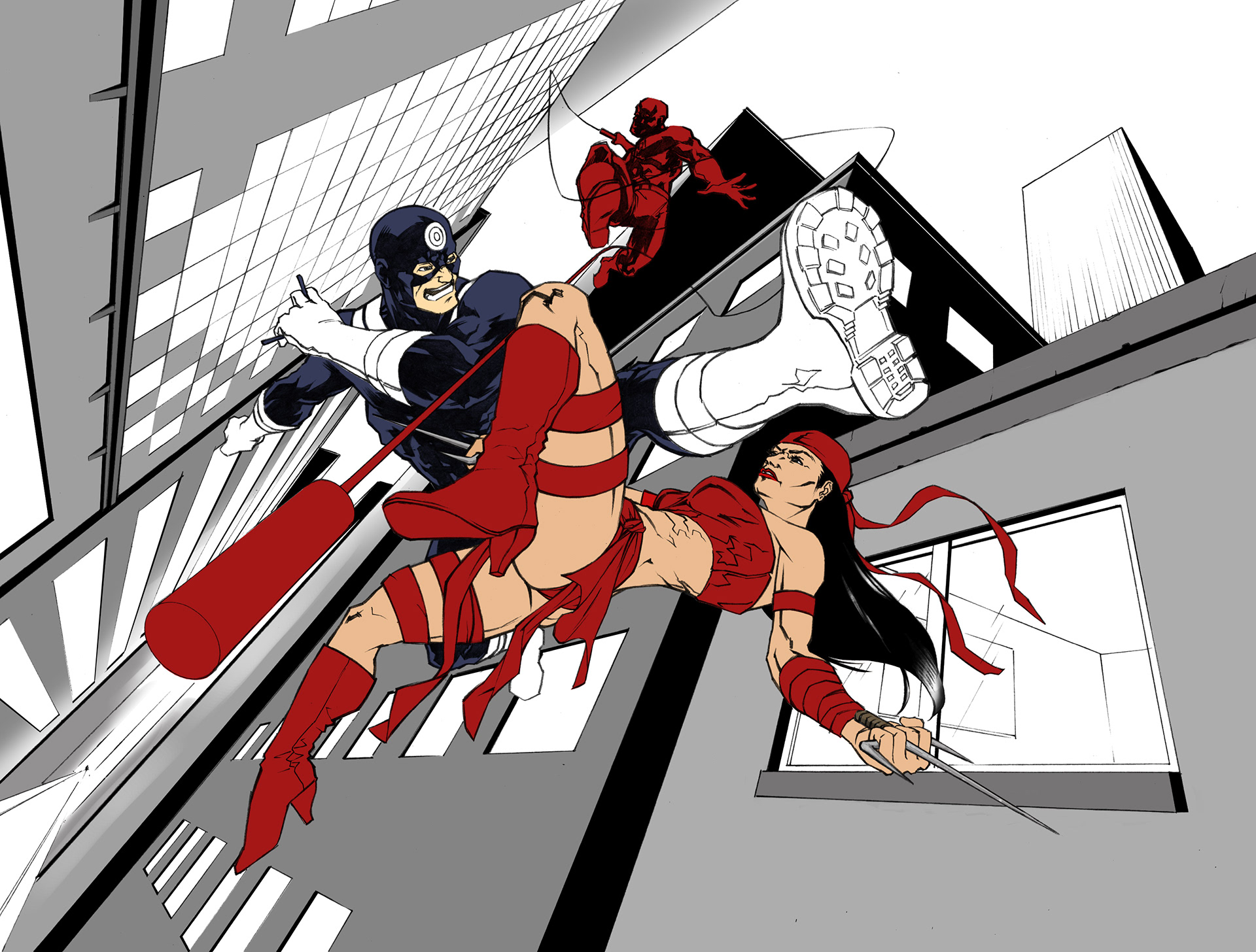 Step 3 I added the rest of the flat colors, blue and skin tone. As for the rest of the environment i decided to keep as greyscale.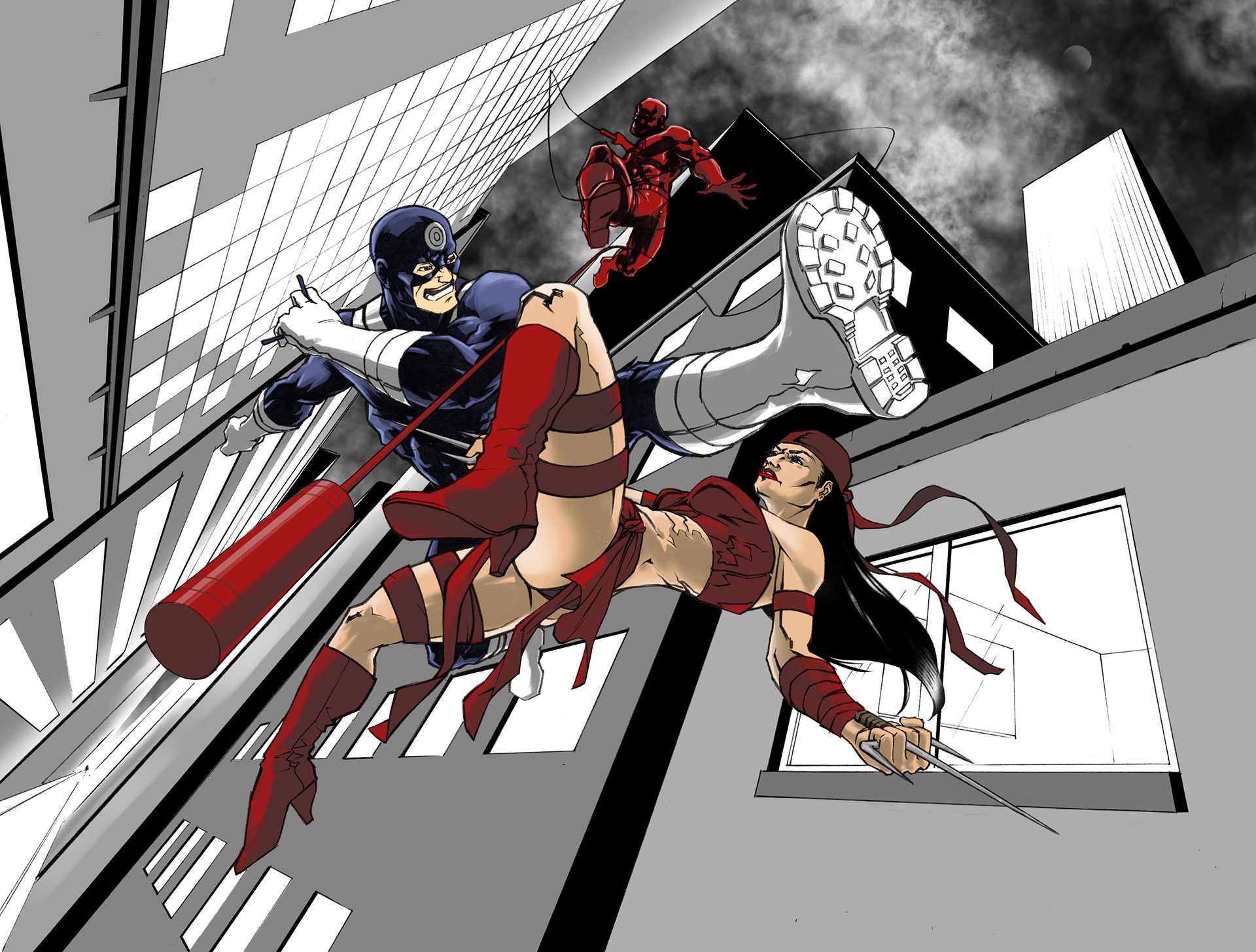 For my last step I just  added shadow and lighting tones on the figures and finished off the sky with a smokey/cloud brush.