Chicken Warrior
The final semester of my art program had a class for concept art. Throughout the whole semester we followed random art direction from the teacher; adding and removing general elements as well as putting in our own, and he also added some individual art direction. The final submission was to color our concepts - and this was my final piece. Size: 8 1/2x11 Mediums: Pencil, Photoshop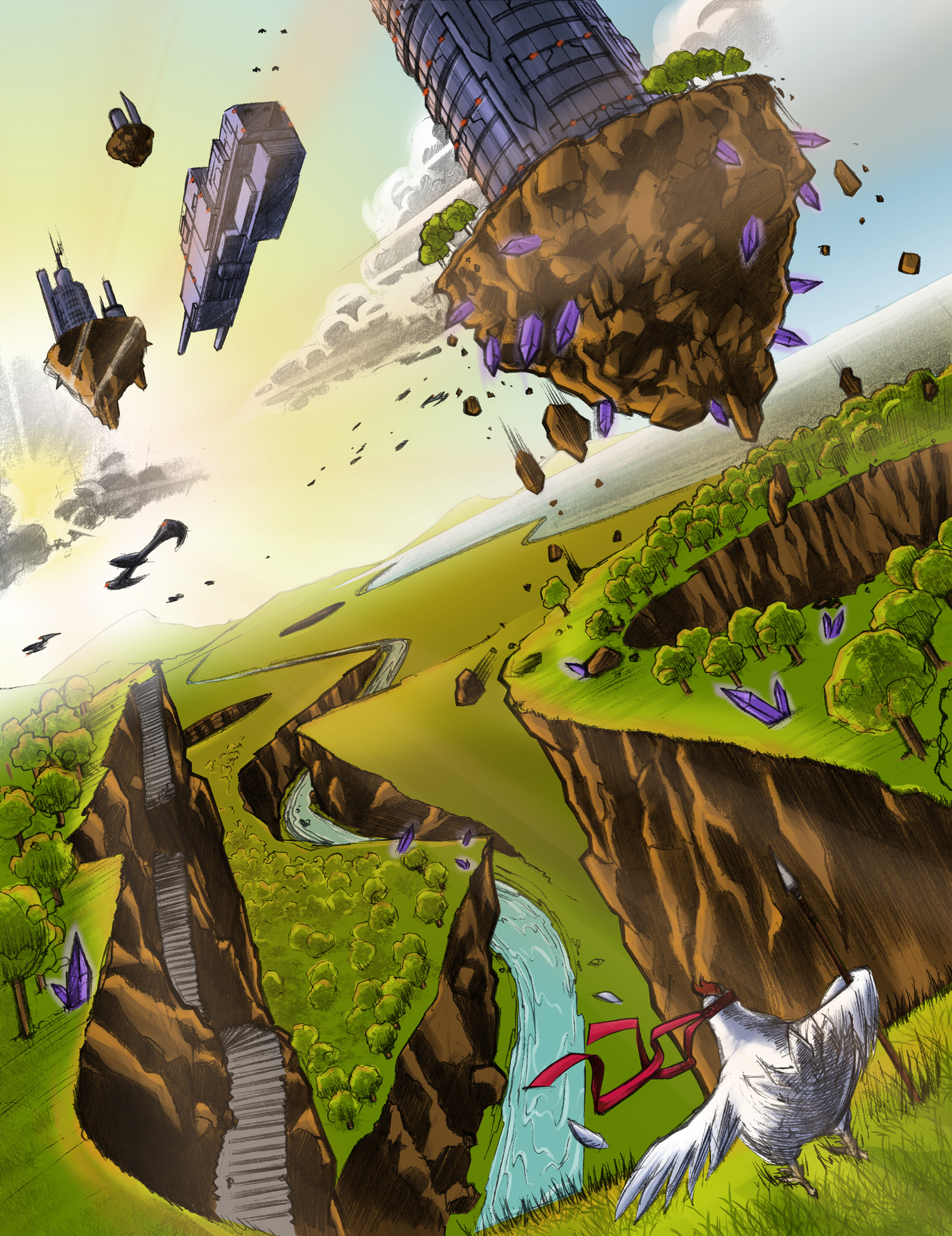 The final semester of my art program had a class for concept art. Throughout the whole semester we followed random art direction from the teacher; adding and removing general elements as well as putting in our own, and he also added some individual art direction. The final submission was to color our concepts - and this was my final piece.
Size: 8 1/2x11
Mediums: Pencil, Photoshop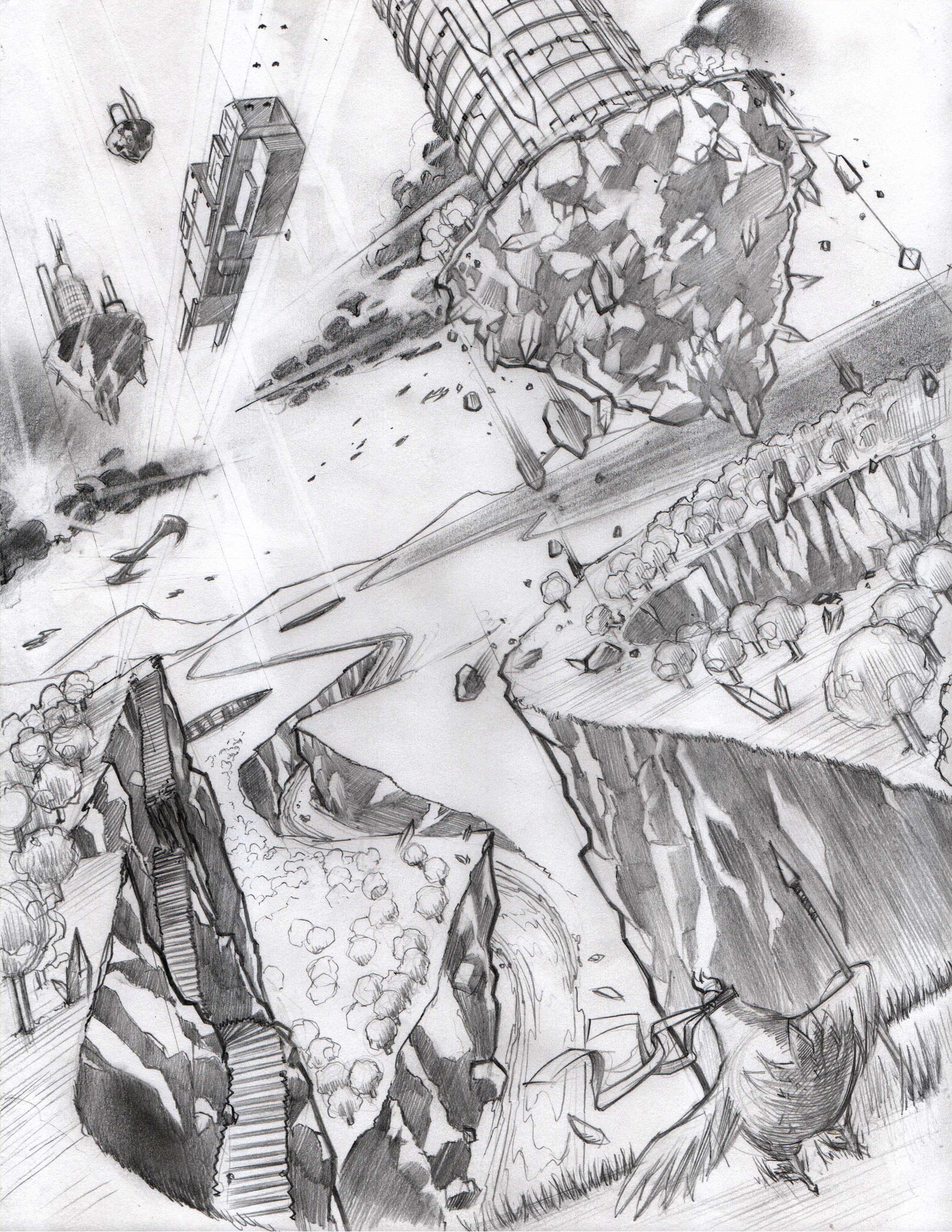 This was the drawing before Photoshop editing and coloring.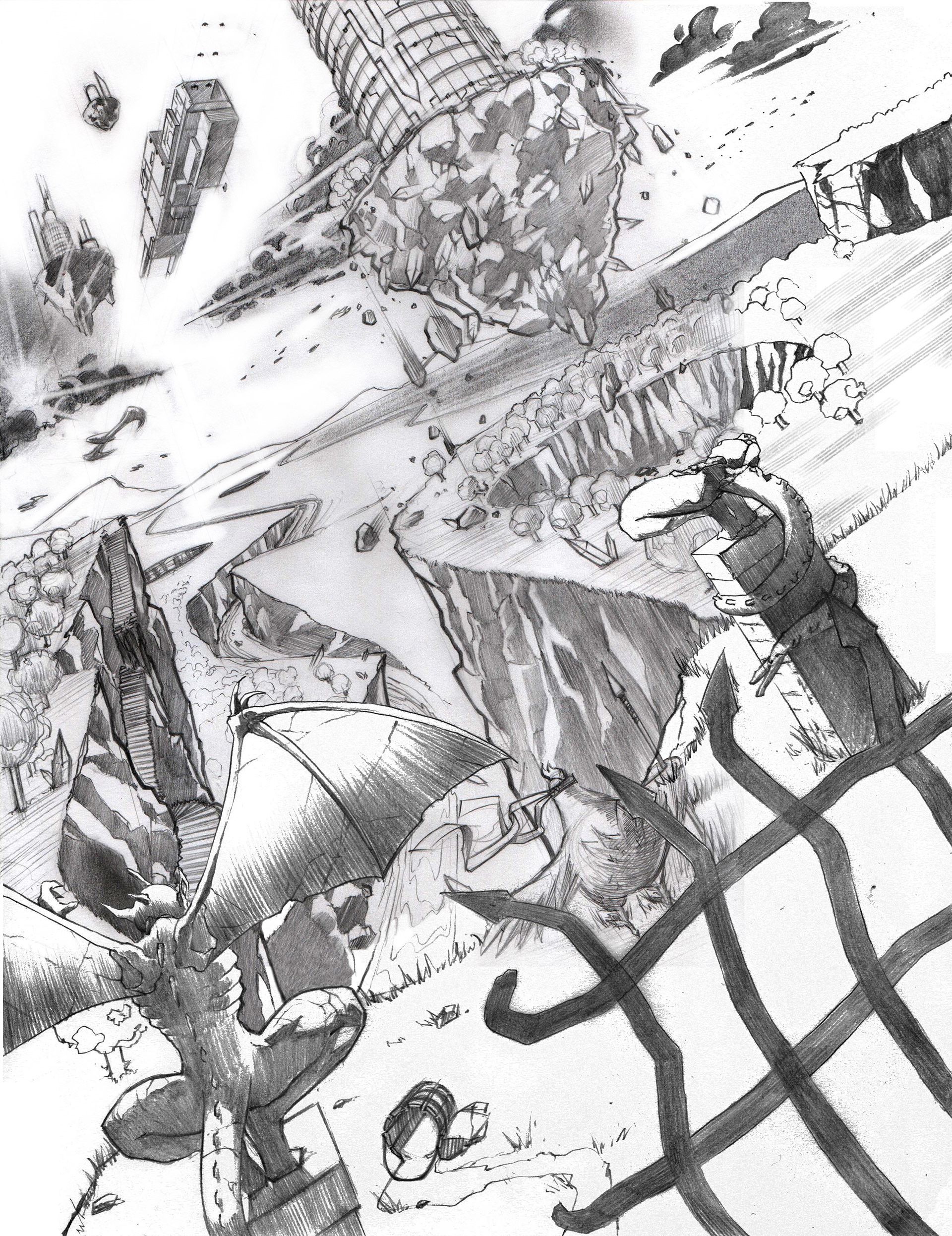 This was another version with added foreground elements, I added the elements traditionally with tracing paper and montaged it over the original concept in photoshop.